Yes, we care!
Our promise for proactive action as an innovation leader
We as Brückner Group want to take responsibility! This is why we launched the initiative "Yes, we care". This project is as much an acknowledgement to our own responsibilities in the matter of plastics and sustainability, as well as a promise to the employees in all the Brückner Group companies. Together we will act, develop visions, boost innovations and find solutions.
"Reduce - Reuse - Recyle" should not remain a buzzword for us, but be filled with life.
As a technology and market leader in the most diverse areas of the plastics and packaging industry, we have the opportunity to contribute our vision of the future and our engineering spirit for more sustainability.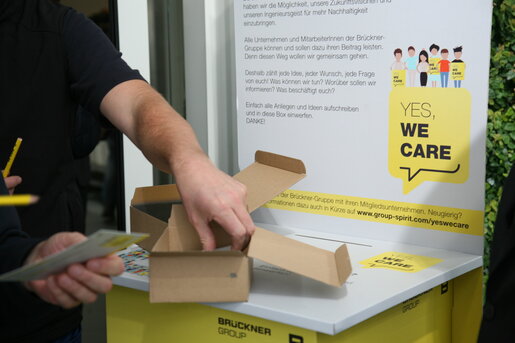 Plastics have many aspects
Our booklets about plastic and the environment
More about the organisations
ASASE Foundation
Accra, Ghana
ASASE has an impressive comprehensive approach: Women collect plastic waste in and around Ghana's capital Accra, and produce regranulate in their own small "factories". This is then sold to the local plastic recycler, who uses it to make paving stones or roof tiles.
The ASASE Foundation was founded in 2017 by Dana Mosora and Hilda Addah. Their vision: "By 2022, all plastic packaging in Accra will be separately collected for recycling. Plastic waste will be re-processed into products of use for the development of underprivileged communities."
The project also creates fair employment opportunities that enable women in the region to earn a secure and sustainable income for themselves and their families.
Despite all adverse circumstances, some milestones were also achieved during the Corona pandemic in 2020: for example, continuous efforts have been made to improve the collection infrastructure, to put collection tools in place and to intensify ASASE's awareness & education campaign. In 2021 to 2023, the activities are to be expanded to other regions around Accra, and the goal is to create 600 jobs.
Our donations are also helping to develop an app for a microfinancing model, and in the purchase of a cargo bike for collecting plastic waste or deliveries to recyclers in the region.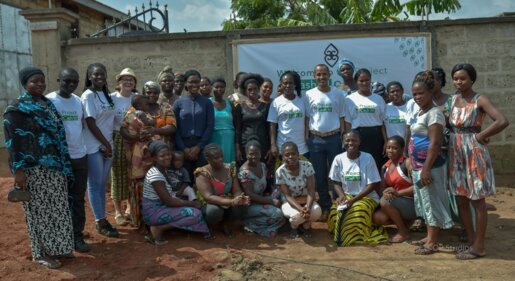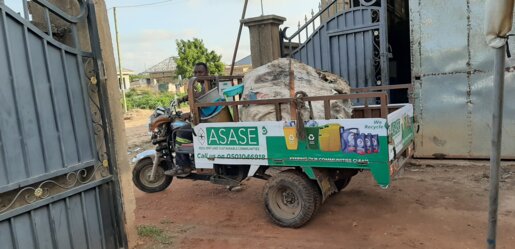 Buy Food with Plastic
The idea: Buy food with plastic bottles
The organisation Buy Food with Plastic organises events with locals in India, Nicaragua and Ghana, where the local population can buy a hot meal with plastic bottles. The collected bottles are then processed into useful products. The local people are thus sensitised to a more conscious use of plastic. The Buy Food with Plastic events aim to unite people and provide solutions to the most pressing local issues, such as pollution, hunger and poverty.
Since 2018, these events have already seen over 42,000 PET bottles exchanged for 44,000 meals. In 2022, the organisation is planning a total of 26 more events in Nicaragua, India and Ghana to collect an additional 82,000 PET bottles and give around 1,750 people access to a recycling cycle.
Among other things, our donation supports the expansion of all activities in India. There alone, Buy Food with Plastic is planning 11 events and hopes to sensitise around 950 people to the topic of recycling.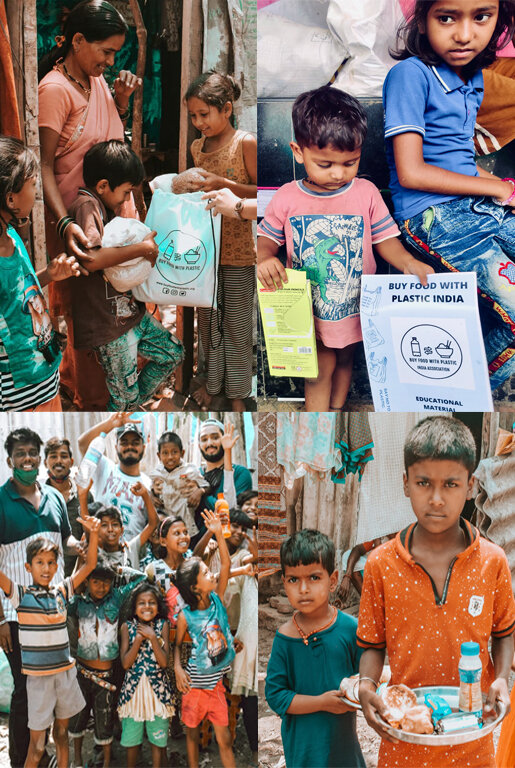 Worldwide part of the solution