Brückner Group GmbH
Siegsdorf, Germany
Brückner Group GmbH is the management holding company and, as such, defines the group's strategic orientation. It is also responsible for group-wide merger and acquisition activities. Further responsibilities include management of the group companies by specifying targets and defining common strategies. As parent company, the holding company defines standards and guidelines for ensuring transparency, corporate control and adherence to legal regulations.
Thanks to the pooling of specialist expertise and central functions in the holding company, Brückner Group GmbH is always a versatile contact point for the widest variety of group company issues. Supporting the companies with group-wide services is also the holding company's responsibility.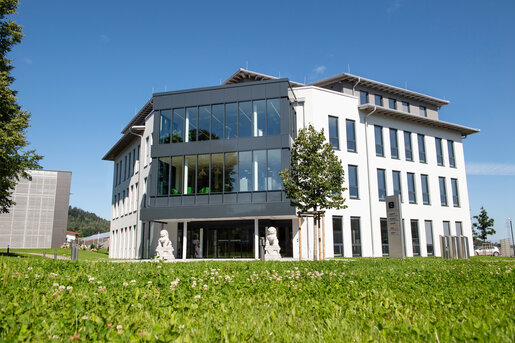 Brückner Maschinenbau GmbH & Co. KG
Siegsdorf, Germany
Brückner Maschinenbau is the world's leading supplier of production lines for manufacturing high-quality monoaxially and biaxially stretched films. It was founded in 1960. The lines guarantee customers efficient, profitable, reliable production of the widest variety of flexible films, which are used as high-quality packaging material or for special technical applications, such as capacitors, battery separators or screens and displays.
The range of services offered by Brückner Maschinenbau includes planning, building and commissioning complete production lines and turnkey factories, as well as all process and machine developments for film production. Furthermore, the services also include consultation during project initiation (e.g. feasibility studies) and financing solutions.
Important future issues, such as electromobility, intelligent packaging and sustainability in film production, are increasingly being worked on at the globally unparalleled technology centre in Siegsdorf.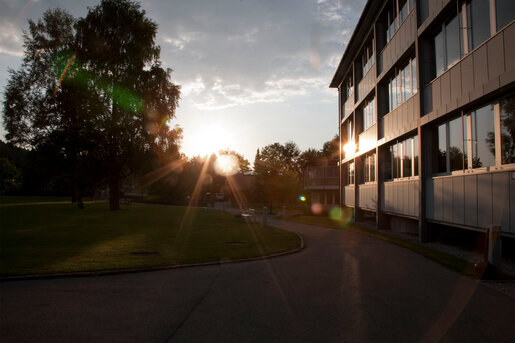 Brückner Servtec GmbH
Siegsdorf, Germany
Brückner Servtec helps film producers exploit the full potential of their production lines – whichever manufacturer. Line modernisation, repair services, software solutions, maintenance management, spare parts service, training and much more are aligned here specifically with the customer's individual demands.
A close-knit, highly efficient service network of qualified service engineers and support capacities close to our customers, as well as remote maintenance tools and hotlines, have helped ensure the sustainably smooth operation of customers' lines since Brückner Servtec was founded in 2003.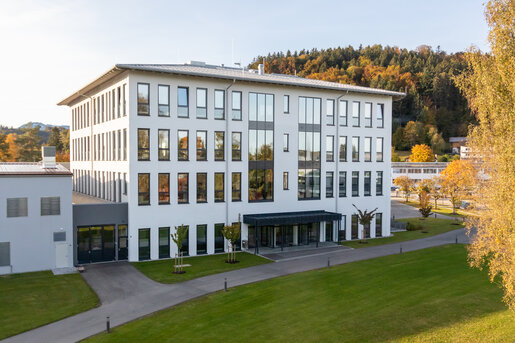 Kiefel GmbH
Freilassing, Germany
Kiefel has been one of the market leaders in designing and manufacturing machines for plastics processing for over 60 years. As a specialist in forming and joining technologies, we have a global sales and service network with offices all around the world.
Prominent companies in the medical technology, refrigerator and packaging industries already place their trust in Kiefel, which has been a member of the Brückner Group since 2007.
As a partner for every task, we support you all the way from product development through to series production.
With a large measure of pioneering spirit and its creative, highly motivated team, Kiefel is unique on the market.
We are committed to the success of your projects and provide you with reliable solutions!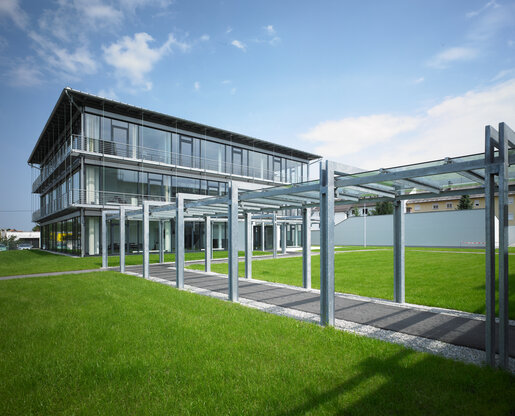 Kiefel Packaging GmbH
Micheldorf, Austria
A leading systems supplier for turnkey projects involving all types of thermoforming and injection-moulding technology as well as injection stretch blow moulding technology.
Kiefel Packaging GmbH, based in Micheldorf, Austria, is a world-renowned supplier of toolmaking and automation solutions for the packaging industry and provides customers with tailor-made solutions for the entire production process.
The competencies and technological solutions of Kiefel Packaging GmbH are an ideal complement to the Kiefel supply programme for the packaging industry – from product development through to downstream outfitting.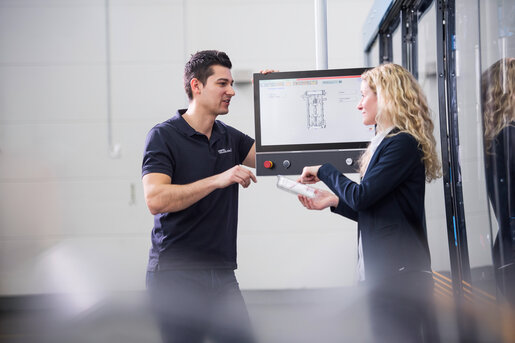 Kiefel Packaging BV
Sprang-Capelle, Netherlands
Kiefel Packaging BV, based in Sprang-Capelle in the Netherlands, is a specialist in the field of thermoforming technology. The company ranks among the world elite, especially in developing and building tilting moulds for cup production. With its 100 or so employees, it has made a major contribution to the current state of the art.
Kiefel Packaging BV is an established partner of manufacturers of thermoformed packaging components worldwide. The company distinguishes itself from the competition with a sophisticated service concept that extends from product development, prototyping, sample production and production optimisation through to permanent on-site support at its customers' manufacturing facilities. An excellently qualified workforce, first-class products, an in-house laboratory and toolmaking centre plus a respectable customer reputation constitute an outstanding basis for positioning the company as a technology and development partner for its customers.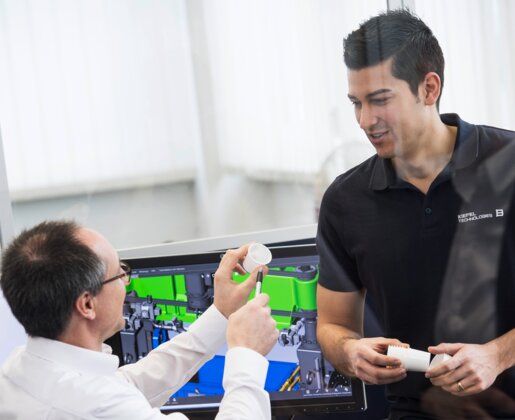 PackSys Global AG
Rüti, Switzerland
PackSys Global has been part of the Brückner Group since 2011 and is a global leader in the field of packaging machines. The company has over 40 years' experience and expertise in integrating Swiss leading-edge technology and mechanical precision. PackSys Global develops and builds complex systems for producing plastic and laminate tubes as well as folding and slitting machines for plastic caps.
In 2013, PackSys Global acquired the Swiss Madag Printing Systems AG, the leading supplier of hot embossing machines for the packaging, machinery and automotive industries. PackSys Global's product portfolio has since been optimally complemented with Texa AG – taken over at the end of 2013 (by the Brückner Group), which specialises in developing and building packaging machines for tubes, cans and cartridges – and Combitool AG – a leading supplier of machines and tools for manufacturing laminate tubes and extruded tubes with a clear focus on the cosmetics segment, which was acquired in autumn 2014. Combitool AG have merged with PackSys Global AG in May 2020, Texa AG in January 2021 and Madag Printing Systems AG in August 2021. The merged companies operate under the name of PackSys Global AG.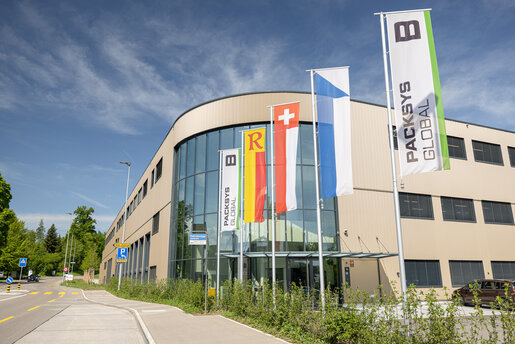 Platform companies
A strong base for the entire Brückner Group
Brückner Group China
Suzhou, China
Since China is an extremely important and successful market for Brückner Group companies, Brückner founded its first subsidiary in this country as early as 2004. In 2012, the company moved to its new headquarters in the SIP (Suzhou Industrial Park, Suzhou), China's best and most-noted industrial and development area. The vibrant high-tech metropolis with around 11 million inhabitants is the right location for supporting the Brückner Group's activities in China. Especially because of the localization of Kiefel's thermoforming machine KMD 78 "Smart" production in China, Brückner Group China extended their workshop and office space in 2019.
Brueckner Group China Co., Ltd. and its employees offer an extended service, better spare parts distribution, optimised quality assurance and a meeting place for all Brückner Group customers in China.
Attractive, spacious, modern facilities provide ideal conditions for customer training. Brueckner Group China is available to its customers around the clock thanks to the proven electrical service hotline, in keeping with our motto: "We are where you are!" Furthermore, flexible assembly capacities are available here with very high standards for our customers.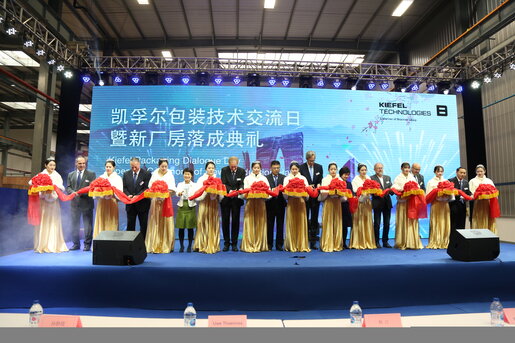 Brückner Group USA
Portsmouth, USA
Brueckner Group USA, Inc. pools the expertise, experience and service of the Brückner Group member companies in the NAFTA region and is constantly expanding its activities. This benefits the customers in the various sectors.
Brueckner Group USA represents the Brückner Group in the USA, Canada and Mexico as a coordinator for sales, customer service and production support. It also acts as an independent distributor for Brückner Maschinenbau, Brückner Servtec, Kiefel and PackSys Global.
The headquarters of Brueckner Group USA is located in Portsmouth, New Hampshire.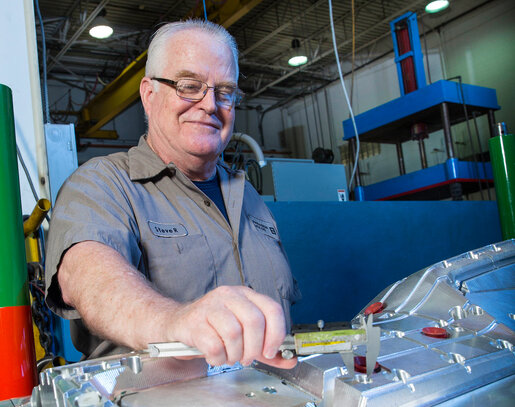 Brückner Slovakia
Topolcany, Slovakia
Like many other global players, the Brückner Group is also very successful in Slovakia. This is because the traditional European machine and plant engineering industry has several centres – one of them in Slovakia. And today this is one of the major focuses of industrial investment in Europe. The country offers outstanding conditions for mechanical engineering companies thanks to its good supply structures and qualified workforce, both in the companies and at the universities.
Brückner Slovakia is located in the west of Slovakia; a region where other high-profile industrial companies are also located today. This subsidiary is used by all of the Brückner Group's management companies. Since the opening of the latest extension building in 2018, core components of the production systems are mechanically and electrically pre-assembled and tested on 16,200m2 . Furthermore, the facility acts as a procurement hub for the whole group: Apart from sourcing parts for the pre-assembly lines, the Brückner Slovakia Purchasing department also serves the East European component market. In addition, the highly qualified engineers support the management companies and customers worldwide in the installation of film stretching lines from Brückner Maschinenbau.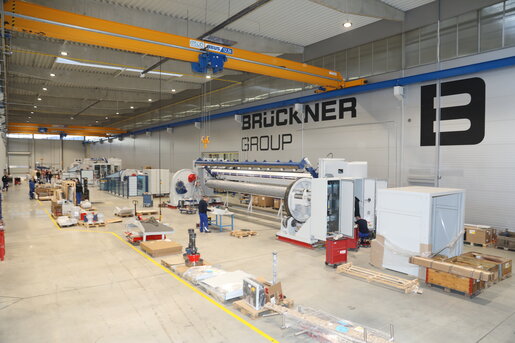 Brueckner Group India
Navi Mumbai, India
Brückner Group has been serving its customers in Indian
subcontinents for over five decades. With booming economy, availability of talented engineers and potential for growth, India has been one of the important markets for the Brückner Group companies. The Brückner Group provides faster service and is closer to the local market through its subsidiary Brueckner Group India Private Limited.
Our India office is strategically located at Navi Mumbai and operational since 2001. This modern set up has strength of over 100 employees and support all the group companies. The team extends business development and customer services support for all the packaging solutions provided by the group.
There is a full-fledged clip and chain refurbishment centre, supply chain and quality assurance set-up for high precision components.
The team also supports the group with expertise in engineering, digital and technical documentation areas.