Vision & basic values
We give all for our customers
A successful corporate group is characterised by long-term strategic thinking. It is important to maintain the independence and autonomy of the individual companies, while strengthening the whole group through synergies and diversification.

Our group's companies work independently of one another. Each of them is responsible for their own sales and headed by their own strong management team. Our primary objective is to promote maximum growth of the group companies as technological and global market leaders, in accordance with their respective performance capabilities. In addition, we pursue a growth strategy with a balanced product and business portfolio. Development competence and technical expertise are our priority for achieving innovative results and maintaining market leadership.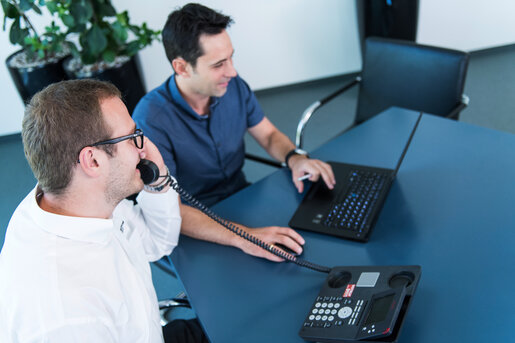 Our decisions are based on commercial considerations, because business success is decisive for the continuity of our family-owned, independent company. In conjunction with long-term solidarity with our customers and partners, our economic success is beneficial for everyone.

However, we are also well aware of our social responsibility. Social competence is a high priority for the Brückner Group. We respect each employee as an individual personality. The employees of our company represent our most valuable resource. We offer them the freedom they need to work independently, and we foster their risk appetite. Consensus thinking and cooperation form the basis for this.

Thanks to the development of innovative technologies and creative solutions, we not only improve our own environmental balance, we also assist our customers in meeting the increasingly stringent environmental demands.