Yes, we care!
Proactive action as a leading innovator
We at the Brückner Group want to take responsibility! This is why we launched the "Yes, we care" initiative. The project is both an acknowledgement of our own responsibility with regard to plastics and sustainability and a promise to our colleagues in all the Brückner Group companies. Together we want to act, develop visions, drive innovation and deliver solutions.
"Reduce – Reuse – Recycle" should not merely be buzzwords for us; they need to be put into practice.
As a technology and market leader in the widest variety of sectors of the plastics and packaging industry, we have the opportunity to weigh in with our visions of the future and our engineering skill to achieve greater sustainability.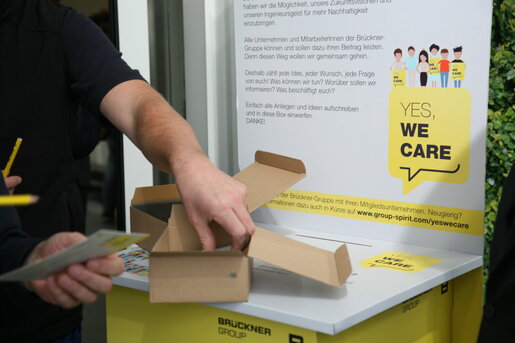 Plastics have many aspects
Twelve questions and answers regarding plastic and the environment
Part of the solution - worldwide