Please note this information is only available in English.
When we started our initiative "Yes, we care", one of our first objectives was to support organisations, initiatives and projects. We have concentrated on this over weeks and months and have intensively screened several support-worthy organisations. In the end we had more than 20 initiatives to choose from, 6 of which were favourites.
We finally decided on supporting the ASASE Foundation, a brand new project in the heavily plastic-polluted capital of Ghana, Accra, and One Earth – One Ocean, an environmental organisation that concentrates on waters and coastal protection, currently with the focus on Southeast Asia. We will financially support both of these organisations, and further support beyond this is also being discussed.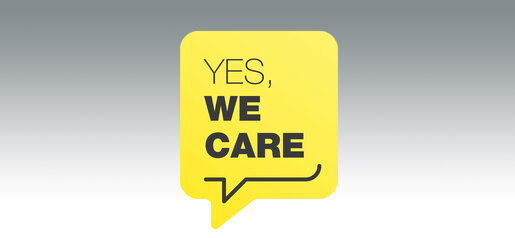 More about the organisations:
ASASE Foundation
Accra, Ghana
ASASE has an impressive comprehensive approach: Women collect plastic waste in and around Ghana's capital Accra, and produce regranulate in their own small "factories". This is then sold to the local plastic recycler "Nelplast", who use it to make paving stones or roof tiles. This is recycling and circular economy at its finest as it shows how the excessive amount of plastic rubbish can be sensibly recycled.
The project also makes it possible for women in the region to earn a secure and sustainable income for themselves and their families.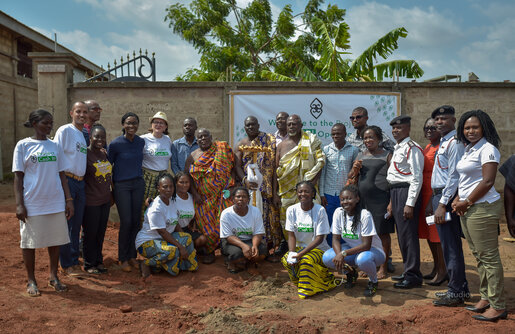 One Earth – One Ocean
Concentration on waters and coastal protection
One Earth – One Ocean is an environmental organisation that concentrates on waters and coastal protection. They have set the target of developing and implementing a concept which will free waters worldwide from not only plastic, but also oil and other pollutants. In the multi-step concept "marine litter cleanup", specialist ships will collect the plastic waste and recycle it, or convert it back into oil. 800 litres of oil can be recovered from one tonne of sorted plastic waste.
One Earth – One Ocean has been the official partner of the UN environmental campaign #CleanSeas. The organisation was nominated for the Ocean Tribute Award last year for the most innovative and sustainable concepts in marine conservation.